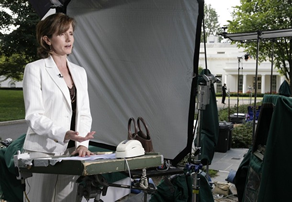 After facing down presidents, snipers, hurricanes and now, a pandemic, award-winning journalist and best-selling author Kathleen Koch knows a few things about survival and resilience. Kathleen shares her knowledge, experience and compassion with audiences who want to succeed and thrive, even when the going gets tough.

Kathleen draws on her 18 years as a correspondent for CNN, where she not only covered the White House, Pentagon, Capital Hill and State Department, but aviation and just about every disaster imaginable. Her work covering Hurricane Katrina and her two documentaries on her hometown's recovery from the storm earned her a Peabody Award and a New York Festivals gold medal. Kathleen garnered another New York Festivals gold medal and a bronze award for investigative reporting from the New York Association of Black Journalists for a CNN report in which she revealed the apparent murder of a young African American inmate by guards at a Mississippi jail.
(Photo Credit - REUTERS/Yuri Gripas)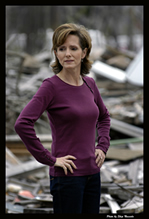 Kathleen shares insights she developed while writing her book, Rising from Katrina: How My Mississippi Hometown Lost It All and Found What Mattered. The poignant story of loss, transformation and recovery made both the Amazon and Southern Indie Bestseller lists. It also won the gold award for Best Nonfiction in the Southeast Region from Independent Publishers and an honorable mention for Book of the Year in the regional category from ForeWord Reviews.

Kathleen has volunteered personally doing Hurricane Sandy relief. She is the founder and executive director of LeadersLink, the first organization to harness and share elected officials' disaster lessons learned to help other cities prevent, prepare for and recover from similar crises.

Kathleen is chair of the Howard County Community Organizations Active in Disaster (COAD) where she organizes and directs the emergency activities of a network of 68 nonprofits, civic groups, faith-based organizations and education groups.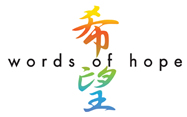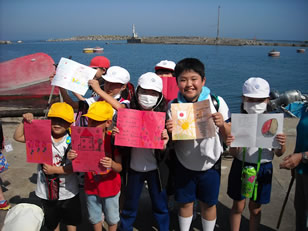 Kathleen has turned her attention to disasters on the international front as well, leading a successful campaign to collect thousands of supportive cards and letters for the survivors of the 2011 earthquake and tsunami in Japan. Words of Hope for Japan amassed nearly 6000 letters from the U.S., Canada, Mexico and South Korea that were translated and hand-delivered to those devastated by the disasters to let them know they hadn't been forgotten.

She also led an effort to collect thousands of letters for the survivors of Typhoon Haiyan in the Philippines via the nonprofit Project Rebirth.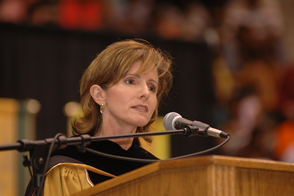 Before joining CNN, Kathleen was a general assignment reporter covering Washington, D.C. for multiple news organizations. She was also a consumer and medical reporter for the Group W Newsfeed Network and a weekend reporter at WRC-TV in Washington, D.C. Kathleen was an anchor and State Department correspondent for "America Today," the U.S. Information Agency's two-hour daily international news broadcast to Europe. She began her television career as a reporter and weekend anchor for the ABC affiliate WLOX-TV in Biloxi, Mississippi.

Kathleen was a Rotary Foundation Ambassadorial Scholar at the University of Dijon in Dijon, France. She received her Bachelor of Arts degree in journalism from the University of Southern Mississippi (USM) where she was named in 2018 to the Alumni Hall of Fame. Kathleen currently serves on the USM School of Mass Communications and Journalism Advisory Board.